175ml  .  250ml  .  Bottle

turning heads sauvignon blanc
A vibrant aroma of ripe gooseberries, herb and nettle aromas with tropical flavours of pineapple and lime on the palate. Marlborough, NZ. 13% abv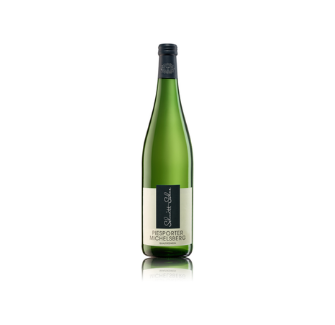 piesporter michelsberg
Hints of peaches and green apples that are balanced perfectly with crisp acidity to give a clean fresh finish. Mosel, Germany. 8.5% abv

boatman's drift chenin blanc
Aromas of apple and white flowers. A crisp palate with notes of white peach, mango and guava and a fresh and zesty acidity. Overburg, South Africa. 12% abv

ca' luca pinot grigio
A nose full of white flowers and fresh appley fruit aromas. Subtle peach, pear, melon and apple flavours, an easy-drinking and elegant wine. Veneto, Italy. 12% abv

hamilton heights chardonnay
Elegant with a fresh nose, full of ripe peach and citrus. Flavours of ripe mango, pineapple and peach with a crisp acidity and green apple notes. South Eastern, Australia. 13% abv
175ml  .  250ml  .  Bottle

château paradis essenciel rosé
A rose-petal colour, elegant and dry with aromatic fruit aromas derived from a vibrant blend of Cabernet and Syrah. Provence, France. 12.5% abv

san antini pinot grigio rosé
Delicate pink in colour with aromas of peach and rose petals that are typical of a Pinot Grigio rosé. The palate is full of soft, red fruit flavours. Sicily, Italy. 12% abv

sun gate white zinfandel
Strawberry and watermelon on the nose with flavours of red cherries, raspberries, strawberries and cream. California, USA. 10.5% abv
175ml  .  250ml  .  Bottle

Punto Alto Malbec
Dark purple in colour with bramble fruits and black cherries on the nose. A velvety palate with dark fruits and chocolate on the finish. Mendoza, Argentina. 14% abv

the barrel jumper merlot
Packed full of juicy black plums and blackberries complemented by a fresh acidity and soft tannins. Overburg, South Africa. 12.5% abv

tunante rioja tempranillo azabache
A vibrant, unoaked and supple red with plummy, soft, seductive character. Flavours of cherry, raspberry and plum with notes of liquorice. Rioja, Spain. 14% abv

pinot noir, sensas
A versatile and easy drinking Pinot Noir with cherry notes on the nose. The palate is juicy with notes of cherry, plum and raspberry. Languedoc, France. 13% abv

borgo del col alto prosecco
A fine mousse with a clean and fruity aromatic bouquet containing hints of flowers, honey and apple leading. Veneto, Italy. 11% abv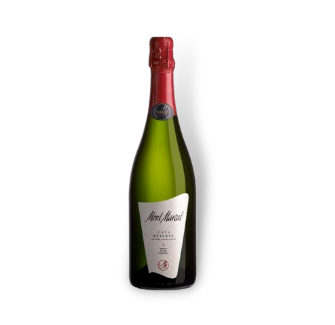 Mont Marcal Cava Brut
Aged for 18 months on the lees to add fresh yeasty aromas to ripe apple and creamy flavours, giving exceptional balance, fine aromas and a persistent muosse. Spain. 11.5% abv

barocco rosé prosecco
Fresh and delicate with a lively mousse and fresh acidity that complement the notes of strawberries and pink lady apples. Veneto, Italy. 11% abv

botter rosé prosecco (20cl single serve)
A versatile and easy drinking Pinot Noir with cherry notes on the nose. The palate is juicy with notes of cherry, plum and raspberry. Veneto, Italy. 11% abv

prosecco ti amo (20cl single serve)
A nose of white flowers, citrus and a refreshing sparkle with lovely fruity notes which linger on the palate. Veneto, Italy. 11% abv

classic mojito
The epitome of cocktails, here's our mix of soulful mint, unrefined sugarcane, pristine lime juice, muddled with love and topped off with refreshingly crisp soda.

piña colada
Sip your way to the tropics with this exotic blend of rich coconut cream, Malibu rum and pineapple juice.

sex on the beach
Our take on this classic tiki cocktail made of vodka and peach schnapps combined with orange, cranberry and pineapple for a zingy twist!

moscow mule
A refreshing and delightfully fizzy cocktail made with vodka, ginger beer and lime juice, garnished with a slice or wedge of lime.

blue lagoon
A fun and exotic blue cocktail made with blue Curaçao mixed with vodka, lemonade, a dash of lime cordial and garnished with a slice of lemon. A summer delight!

aperol spritz
Refreshing Aperol with prosseco and soda.

passionfruit martini
Intensely flavoured passion fruit cocktail made from vanilla vodka, passoã and lime juice, served with a shot of prosecco

cinderella
Non-alcoholic and refreshing

strawberry breeze
Non-alcoholic and refreshing

virgin mojito
Non-alcoholic and refreshing

bells whisky

famous grouse

chivas regal 12 yr

johnny walker black label

jameson's irish whisky

jack daniels original

jack daniels honey

jim beam

southern comfort

smirnoff red vodka

absolute vodka

greygoose vodka
belvedere vodka

ciroc vodka

gordons gin

bombay sapphire

premium gins

captain morgan dark

captain morgan spiced

malibu

bacardi

archers peach schnapps

hennessy

courvosier

glenfiddich 12yr malt

disaronno amaretto

polish beer - 500ML

budweiser - 330ml

peroni - 330ml

beck's - 275ml

beck's blue (0% alc) - 275ml
corona - 330ml

promotional beers - 330ml

desperados - 330ml

bulmers original - 568ML

bulmers fruit cider - 568ML

smirnoff ice - 275ml

wkd blue - 275ml

fosters

kronenbourg 1664

stella artois

amstel

wolfpack

birra moretti

inches

staropramen

greene king ipa

guinness

ice breaker

heineken
IMPORTANT INFORMATION:
*Price Disclaimer: We make every effort to ensure that the prices and items listed on our menu are up to date and correct. However, the prices and items listed on our menus are NOT guaranteed, and are subject to change without notice.
host an event or
book a table
whether you're looking for a great place to have a nice group dinner or you want to celebrate an occasion, we'll sort you out.